Extension of call deadline for competition to promotion of scientific research in Paris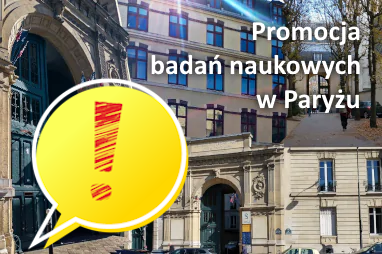 28 08 2023
Category: Calls for proposals, III.3.2
We hereby inform you that the call for applications in the 5th edition of the competition under Action III.3.2 has been extended until 06.10.2023.
As a result, the October 2023 term of the implementation of the project indicated in field A5 of the application form is cancelled.
Please take this change into account when preparing proposals for your projects.