"Ciphers from the past" – a film presenting the results of an international research team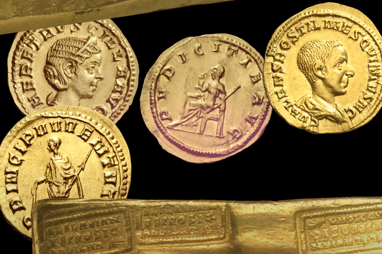 15 06 2022
As part of Action III.3.2 "Promotion of scientific research in the public domain", the team headed by Professor Aleksander Bursche prepared a bilingual film entitled "Ciphers from the past – IMAGMA".
An international team of archaeologists, numismatists, chemists, and physicists carried out research on the beginnings of minting in early medieval Europe. The project "IMAGMA: Barbarian Coins, Power Elites and the Birth of Europe" included researchers from the University of Warsaw and the German Archaeological Institute (DAI).
The project resulted in a film to popularise the research results: the roots of Germanic money should be moved at least two centuries back, to the second half of the 3rd century, and located in other territories – areas of western Ukraine.