Winners of the competition for individual MSCA mobility scholarships as part of the European Commission's "Seal of Excellence" initiative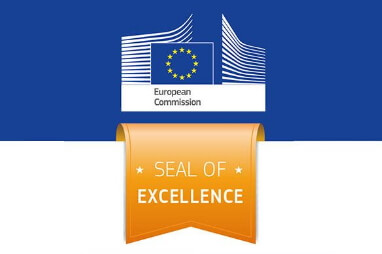 29 10 2021
Category: I.1.4/IV.2.1, Results
On the basis of the recommendation of the Competition Committee, the IDUB Programme Manager has granted funds from Action I.1.4 / IV.2.1 amounting to over 1.6 million PLN for the implementation of two research projects which were rated highly by the European Commission, as part of the competition for Maria Skłodowska-Curie Individual Scholarships in the Horizon 2020 Program (MSCA-IF-2020).
These funds will be allocated to the implementation of the following research projects:
Representation of a Priest in Russian Nineteenth-century Literature and Its European Context: RePri, at a foreign research center – Universidad Complutense de Madrid, Hiszpania, by dr hab. Martę Łukaszewicz from the Faculty of Applied Linguistics, (co-financing amounting to 718,238.50 PLN);
Bookshops and Networks of Social Engagement: BOOKNET, at a foreign research center – The University of Reading, Wielka Brytania, by dr. Matthew Chambersa from the Institute of the Americas and Europe (co-financing amounting to 955,629.55 PLN).
Support is being provided for research projects which obtained at least 85% of the maximum number of points under the international evaluation procedure in the MSCA-IF-2020 competition and the so-called Seal of Excellence (SoE), but which were not financed as part of the Horizon 2020 budget due to lack of funds.